Member offers
"Complimentary 7 day trial of our LinkedIn Lead Generation Service including how to improve your LinkedIn Profile Analysis included. Call me on 0845 053 7417 to discuss."
Peter Dickinson, KUB Ltd
"Free 'Performance Shot' to the first company to contact Steve Edge. This is a two hour group coaching session on your selected topic related to Creating or Converting demand.Please contact me on 07880 735 774."
Steve Edge, OPTSM Limited
"Any organisations currently certified to the ISO 9001 or ISO 14001 Standards for Quality or Environmental Management Systems should know that the Standards changed in 2015, and that they had a maximum of 3 years to bring their systems into line with the updated Standards. The certification bodies have now ruled that they will not carry out any more audits against the "old" Standards - not even interim (so-called "surveillance") audits. However a lot of organisations still have to make the changes necessary to comply with the new Standards and time is running out before their certifications become invalid. If you are in that situation (or know someone who is) - INFRALOGICS has been running a very successful transition programme, which provides in 1 day a comprehensive Gap Analysis of where your systems may fall short of the requirements, and what you will need to do. We have a 100% record of securing successful first-time transition for our clients, even where they themselves thought they had left it too late and did not expect to pass the audit. If you would like to know more - please contact me at INFRALOGICS to find out what is involved, or to arrange a meeting to go through the process. stephens@infralogics.co.uk or 0161 796 2558"
Stephen Singer, Infralogics Limited
"10% discount for Business Network members. Call me on 0161 881 2128 to make your booking."
Faz Page, Pageosteo
"The Business Network Member Offer for GM Business Connect Magazine. 20 percent discount to ALL members. Greater Manchester Business Connect Magazine is the fastest growing Business publication, available as a hard copy and online. We currently go out to 17,000 subscribers. Packed with business stories, educational articles, and interviews. Example Normal page 270.00 with 20% discount 216.00 plus vat. Saving 54.00 plus vat. Offer based on first booking of one or more advertisement. Please call me on 0161 969 8632."
Paul Mirage, Business Connect Publishing Limited
"Early bird rate for 'Essential Skills for New Managers' Training Programme. Please telephone me with any questions on 0161 478 8293 or mobile 07960 555 287."
Lisa Gower, Ubuntu HR Limited
"We offer a Free LinkedIn Review for any member of the Business Network please call me on 0845 053 7417 to arrange."
Charleh Dickinson, KUB Ltd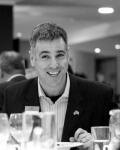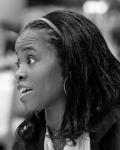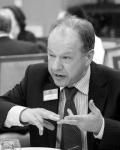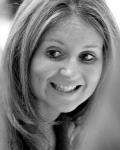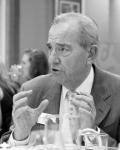 Come and join us at
OUR NEXT EVENT
Thursday 26th April
The Midland Hotel 12.00 Noon - 2.00 pm
What members and guests say
"I have been a Business Network Member for many years, probably over 10 years now. When I first joined the Network it was unique. It was a relaxed and yet structured environment in which to meet like minded business people who were keen to build long standing relationships rather than score a quick sale. A huge contribution to the success of the network is owner Helen Bennett, and her handpicked franchisees who run the satellite events in other towns and cities. Helen never forgets a face, a name, a connection, and she is constantly on the lookout not only for referrals to the members but also new members to keep network fresh and relevant. I have obtained significant referrals from Network members, and have purchased services from members with great success. Even if there is not a member in your branch that can help, Helen will know someone who can. Quite simply, the original and best! We are delighted to be part of this wonderful network!"
Helen Brown
Slater Heelis LLP
"Thank you very much for the event you organised today. Both my brother and I really enjoyed it and took many ideas away with us. May I also thank you for the personal touch you gave to the event - particularly the call before the event and for the personal welcome and goodbye - considering there were some 150+ people it was very kind of you to be so welcoming."
Mick Heys
Ainsworths Accountants