Our next Manchester event
Thursday 26th April
The Midland Hotel 12.00 Noon - 2.00 pm- Manchester
Seminar
Time - 10.00 am Registration and Refreshments for a 10.30 am Start
Presenter - Tim Thomas-Peter and Scott Bamford - Ambidect Ltd
Topic - Digital Evolution - Your Service Business Online
This month's seminar is being presented by Tim Thomas-Peter and Scott Bamford from Ambidect Ltd.

Tim says,"You will have heard âDigital Transformationâ used in the media. It can be an expensive and disruptive journey for any business.

We believe in a different process - Digital Evolution: Your service business online â what does it mean, how do you get there, and what are the opportunities?"

Tim goes on to explain,"Products have been sold online for years. There are mature technologies and processes that have been fine-tuned to load up a catalogue and start selling. There's nothing very innovative happening in that space. You can do it fairly easily if you need to.

But what do you do when you have a service that cannot simply be listed on Amazon? There are opportunities right now to deliver an individual digital experience that most havenât even dreamt of.

Why is this important? Where do you start? And what are the real opportunities? These are some of the questions weâll answer while we take you through 3 priceless tips on digital evolution."

Tim and Scott are at the forefront of what it means to create a digital experience. In their combined 50 years working in and with businesses of all shapes and sizes, they have seen technology revolutionise lives more than once.

They believe the next revolution is one for service business delivery. Itâs already here and it may not be what you expect.

Please use the link below to book for both the seminar and your lunch.

Cost
Members - £39.95 - Book Here
Non Members - £42.50 - Book Here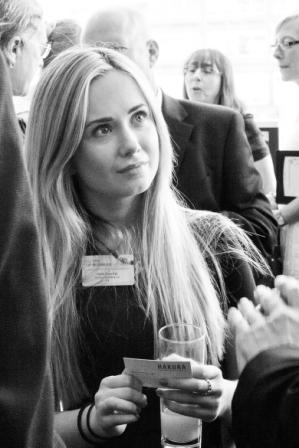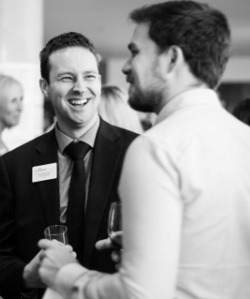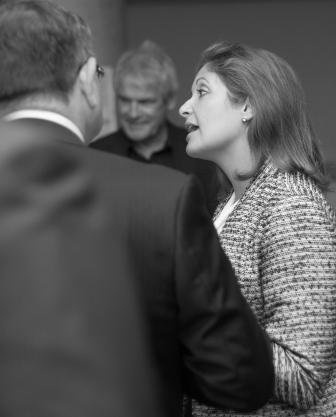 Photographs by Shoot Me Studios
Come and join us at
OUR NEXT EVENT
Thursday 26th April
The Midland Hotel 12.00 Noon - 2.00 pm
What members and guests say
"I use business networking extensively to build new business and so I come across all types of Networking Companies. To say that Helen Bennett's Business Network stands head and shoulders above the rest is only telling it how it is. The format is excellent and relaxing which get the best out of everyone and the added bonus is Helen's personality and attention to detail. I can heartily recommend Business Network."
Moray Newberry
Monitor Creative
"Back in 2009, I realised I should really look to expand my business contacts by joining a local networking group. To do this, I decided to shortlist a number of various different groups from around the area, try them all out, and make a decision on which one suited my requirements best.So it was that during the first few months of 2010 I attended a selection of breakfast, lunch, and evening events, and out of the 5 shorltisted groups I found the Business Network to be by far and away the most suitable for my requirements.The size of the group was an immediate attraction; to be given the opportunity to meet and network with over 100 business people at each event was something the other groups simply couldn't match. Also, I felt the structure of each event to be far more effective; allowing the opportunity for both formal and informal networking. Overall, the quality of the attendees, the organisers' warm welcome and the friendly atmosphere made it a very easy decision to make. I joined The Business Network early in 2010 and have recently renewed my membership.I would have no hesitation in recommending The Business Network to anyone looking to grow their network of quality business connections."
Liam Ahern
I-COM International Ltd